Put simply, the Video Editing Overlay (VEO) is a specialized keyboard for video editing, designed to simplify your workflow.
But it's also so much more. Navigate with ease using the jog wheel and force-sensitive shuttle controls. Speed up your workflow by reducing complex multi-finger shortcuts to a single tap. Use Sensel's default mapping or create your own custom mappings. 
Go here for reviews about the VEO, and visit our blog post for more details.
 *The VEO is designed to be used with the Sensel Morph. So if you don't already own a Morph, pick up the Morph with Video Editing Overlay.
Software Compatibility
By default, the key commands on the VEO are mapped for with Adobe Premiere Pro. However, it can also be easily remapped in the SenselApp to adapt to any editing suite, such as Final Cut Pro, Luma Fusion, or DaVinci Resolve.
Shipping
We provide free shipping to 128 countries on all orders over $75.
For orders to the EU, we ship from our warehouse in Rotterdam, so you don't need to worry about duties or customs.
For more details about our shipping options to each region, visit here.
Taxes/VAT
US: Sales tax charged in CA, NC, SC, PA
Canada and EU: Sales tax/VAT are added at checkout
Rest of world (including non-EU European countries): No taxes/VAT charged at checkout. Taxes and and import duties are the responsibility of the customer. Often times you won't be charged import duties, but it depends on your local government, so we can't gaurantee that.
Tax Exemptions: If you're ordering for a public university, business, or other tax exempt institution, please email us at support@sensel.com before placing your order. Include the email address that you'll place the order with, as well as your VAT number if you're in the EU. We'll then make that email address tax exempt and taxes will automatically be removed from your order at checkout .
For more details about taxes/VAT visit here.
Currencies
Payment can be made in USD, EUR, GBP, CAD, AUD, JPY, DKK, HKD, NZD, or SGD by choosing the currency flag in the navigation bar. Please note, all prices except USD include a 1.5% currency conversion fee, and are then rounded.
Returns
We want you to be 100% satisfied with your purchase. If you're not, you have 30 calendar days to return any item from the date you receive it, with no restocking fees. Please note, we do not accept returns on software purchases. For more details, view out return policy here.
Warranty
All Sensel products come with two years of hardware repair/replacement coverage. Visit here for details.
Other Questions
If you have any other questions, feel free to contact us through the help widget in the lower right corner, or send us an email to support@sensel.com.
Video Editing Overlay
The portable editing suite
Hands-on Video Control
Once confined to large professional editing bays, video editing is now available to everyone, everywhere. Whether you're an at-home prosumer, an on-the-go director with a laptop, or a YouTuber with an iPad, it's more convenient to edit your material than ever before.
But fast editing means learning awkward key combinations and tired hands. Whether it's frame-by-frame scrubbing, quick access to essential tools, or navigational and effect controls, you need a more intelligent layout to bring hands-on control to your project editing.


With the Video Editing Overlay, you get an essential set of controls with the versatility and portability of the Sensel Morph; it's also laid out for all use cases. Logical groupings make an intuitive workflow, and large macro buttons make it easy to use. First-time editors will love the clear labels that indicate the purpose of each tool.
Precision Navigation
The keyboard and mouse were made for office work. The Video Editing Overlay is designed from the ground up for your work. With the Video Editing Overlay, use the jog wheel to scroll frame by frame, the zoom slider to zero in on the point you need, and tape through video and audio clips. Plus, use the video and audio sliders to focus on larger views for each element.
"I've been testing the Sensel Morph tablet and I think I've found the best thing for Premiere Pro. This is seriously some awesome stuff from Sensel. I couldn't have imagined something like [this] could have such an impact on my workflow and the way I edit videos"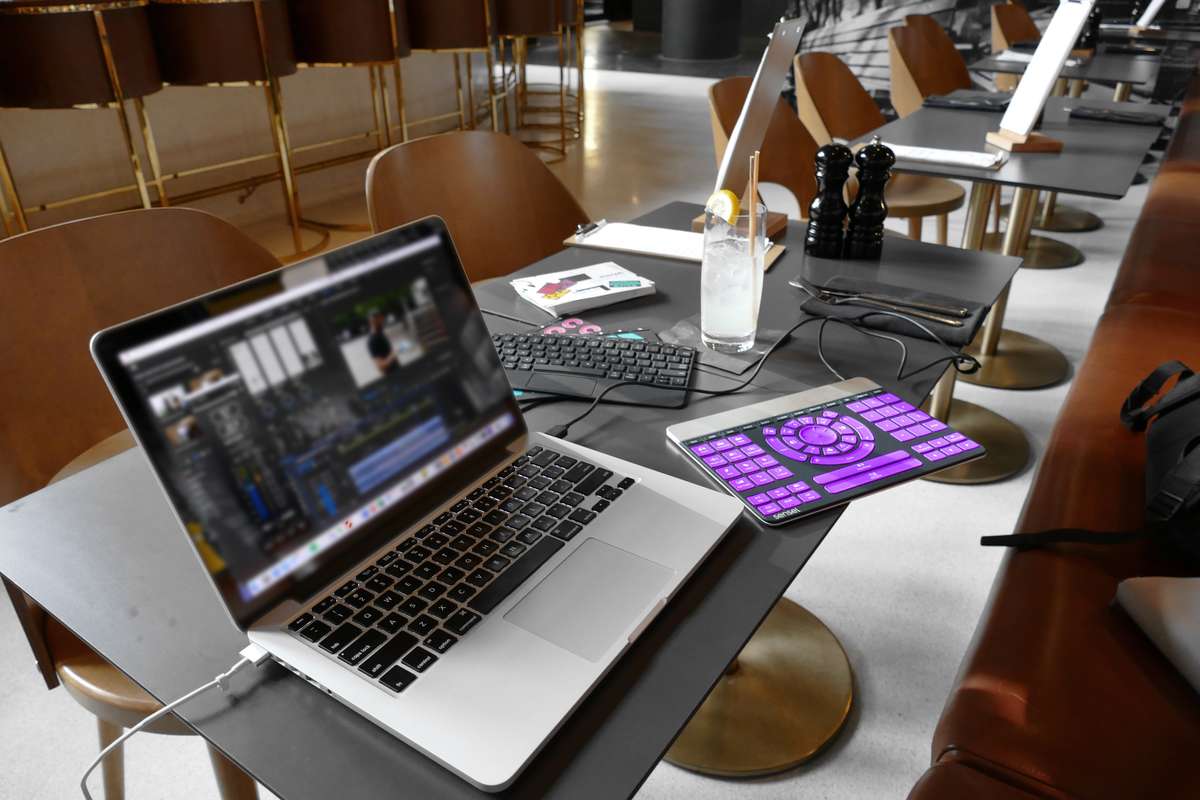 Editing on the Go
For the first time, the experience and versatility of a studio editing bay can now travel in your backpack or purse.


With easy connection via USB or Bluetooth and a form factor smaller and slimmer than a tablet, the Sensel Morph and Video Editing Overlay goes where you go. Hook it up, and turn any hotel lobby, plane, train, or other out-of-studio space into an editing suite!

"It contains nearly every function I use, including scrubbing, tool selection and editing-mode selection."
Fits With Your Flow
The Video Editing Overlay is designed for Adobe Premiere Pro, and will work seamlessly with any Premiere Pro setup. It doesn't stop there, however: using the free and easy
SenselApp
, you can customize the Video Editing Overlay for your editor of choice, including Final Cut Pro X, LUMA Fusion, DaVinci Resolve, and more.